I have not written about my Prince Albert piercing for two months now. There has not been much to write about as it has been mostly uneventful.
Three months after getting the piercing, I am certain that the piercing is now healed & I am now wanting to explore increasing the piercing gauge. Online research I have done has conflicting information about the duration to be spent at each gauge.
I have read that some pierced guys are able to gauge up every 6 to 8 weeks. Others have suggested waiting 6 months between gauge changes. What I find interesting is that these differences are not just from people's experiences, but also coming from experienced piercers.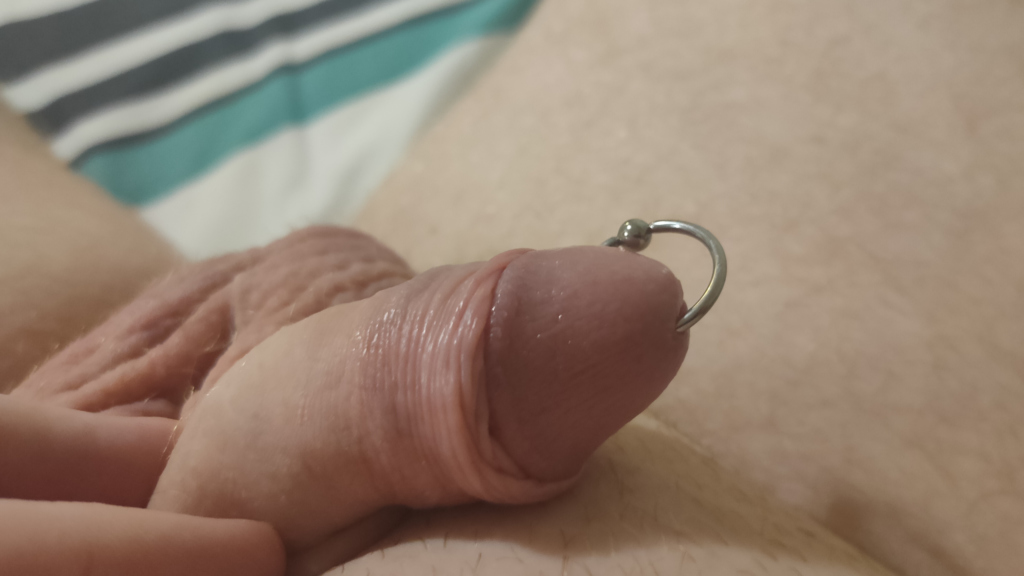 Personally I have no experience in gauging up, however I am looking to gauge up in the future. How large I am yet to decide, but for now a 4G ring is a reasonable target.
However between the 12G that I have now, and the 4G that I would like to reach, there are 4 gauge steps. Based on 6 months between changes, that will be 2 yrs away at the earliest. If I go with 3 months, it is 12 months away.
I think I am ready to gauge up now. Do I attempt to do it myself? Or do I go see the piercer? Is 3 months enough, or do I wait the 6?
I think it may be time to talk with Mike again. Ask him for his advice and find out whether we can gauge up after 3 months, and whether he has the right sized jewellery in stock for this weekend, maybe.