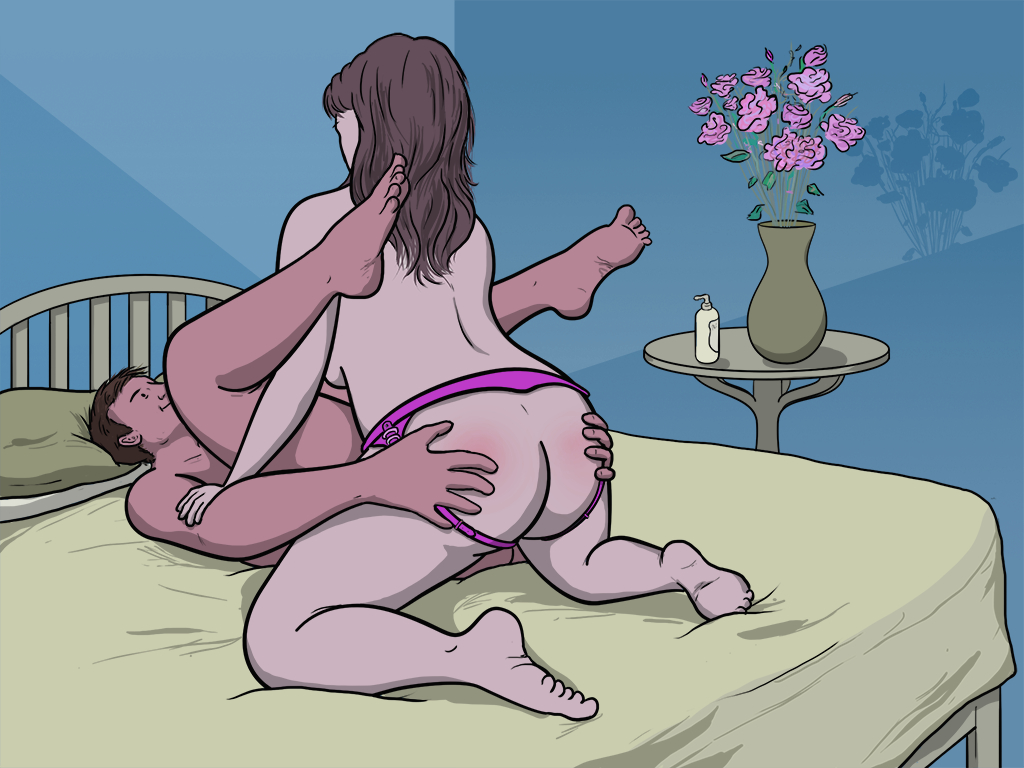 The number of sexual positions is astronomical. Are we just considering heteronormative positions? Gay and lesbian compatible positions? What about positions that are suitable for transgender persons?
Well for me, one position that I really enjoy, and do not participate in often enough is being on my hands and knees, my shoulders close to the bed, with a dominant woman behind me, wearing a strap on dildo, and the dildo deep inside my ass.
As much as I call myself a switch, there are certain submissive acts that I am drawn to mentally and physically. Pegging is one of them.
While I do enjoy being dominant on occasion, taking charge of another persons orgasms, I also appreciate someone taking charge of mine. Submitting to a woman, being fucked in my ass just tickles my sexual desires as needed.
So any position where I can be fucked in the ass is my favourite sexual position.