1 – What do you wear to sleep in?
For about 1% of the time, I'm as naked as the day I was born. The rest of the time I'm wearing either a boxer trunk or briefs.
2 – Do you ever walk around your own place naked?
With two children, I'm generally clothed to some degree. Before children, I occasionally was bare-ass naked.
3 – Have you or would you ever answer the door naked?
The only reason I would do so is if I had planned for some sexy times with a partner and they knew about it before hand. Consent is key.
4 – What part of your body do you like to be on show? Why?
I'm generally not comfortable being naked. I'm not an exhibitionist, but if I had to show one body part, it would be my pierced penis.
5 – When sunbathing how much do you bare?
What is sunbathing? I'm as white as a piece of paper under my clothes, and the slightest amount of sun turns me lobster red. I'm generally covered in at least t-shirt and shorts.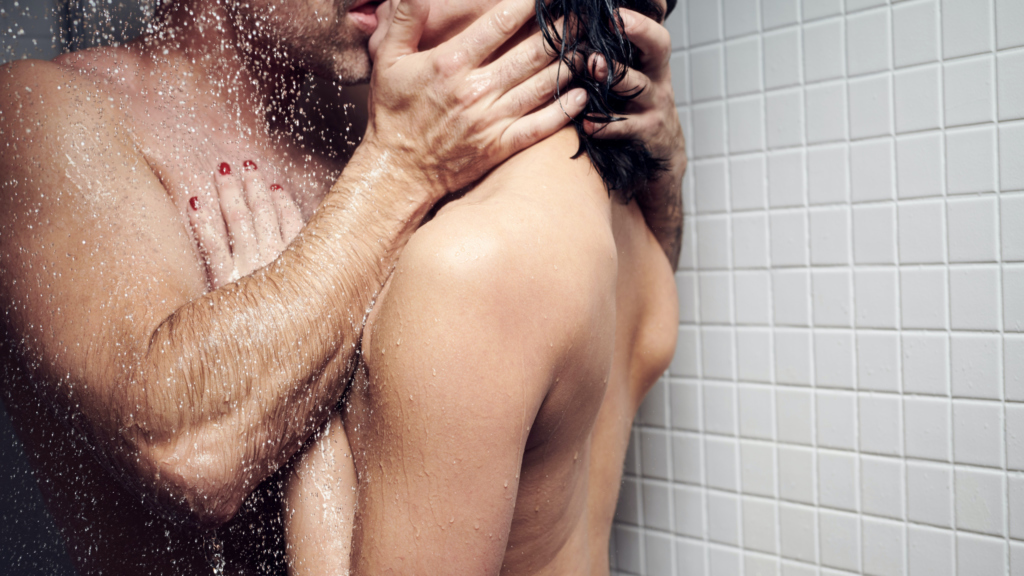 6 – Have you or would you bare all on a naturist (nude) beach?
I have thought about baring all on a nudist beach. However being ashamed of my body it would need to be near enough to deserted, which means cold, overcast weather if I were to do it.
7 – Have you ever flashed your bits in public? If not would you if it turned your partner on?
Nope. I'm not sure I could bring myself to do it. Although I wouldn't mind Missus Sub flashing for a Sinful Sunday or Scavenger Hunt photo.
8 – Have you ever given a striptease or has anyone given you one? Did you enjoy it?
Unfortunately I have never given or been on the receiving end of a striptease. In my mind, I would certainly enjoy being given a striptease by a lovely lady.
9 – Ever gone skinny dipping? Alone or with others?
The only skinny dipping I have done, was in a private hotel hot tub once with Missus Sub, my former poly girlfriend and her husband. It was an enjoyable experience, lots of touching and feeling each others bodies, heaps of kissing and maybe even a naughty touch or three.
10 – Do you like to look at naked people or do you want show off your nakedness?
I'm very much more of a voyeur than an exhibitionist. I love the naked female body in many shapes and sizes.
Bonus: Sexually speaking, what's the furthest you would go with a partner in public? Have you had sex in public?
What's the definition of public? In a large park, Missus Sub and I found some trees in a somewhat secluded area and had sex amongst them, if someone walked near they would have seen us, but unless they were close, they wouldn't have suspected what we were up to. We weren't full on naked, mainly pants down to our knees and skirt hiked up, but we weren't fully naked.