On their own, socks don't come front and centre to my mind as being related to kink. I do know that many people enjoy wearing socks, especially longer ones, and some even associate it with little girls as part of their Daddy Dom, little girl dynamics.
I generally keep socks for wearing with footwear, and keeping my toes warm in winter on the cold floors. The vast majority of my socks are sports socks as they are my go to, but I have others for work related footwear and activities. Kink related to sock wearing is not part of my playbook.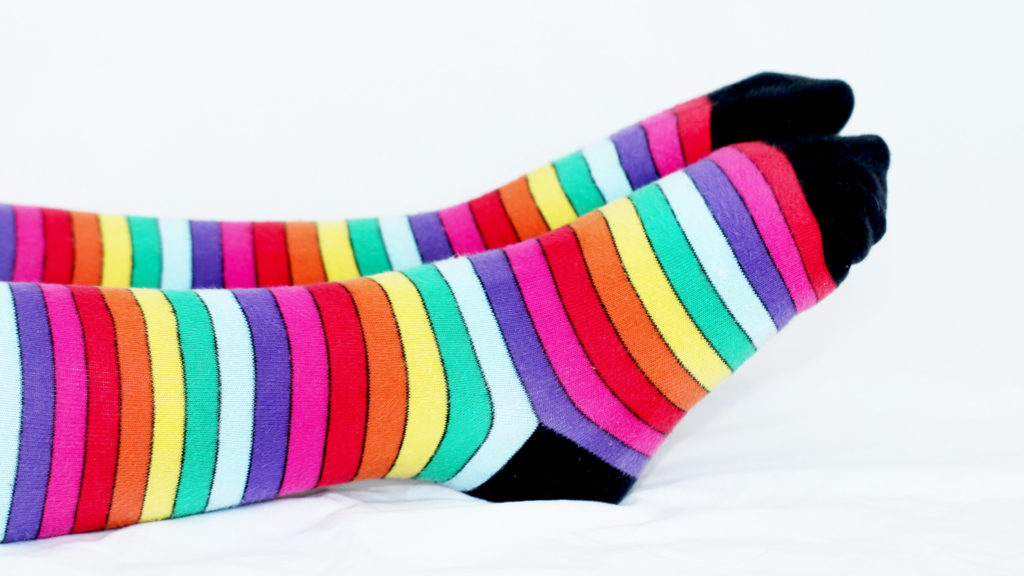 However, there is something that just turns me on seeing a woman wearing long socks, just in underwear and a large t-shirt over the top. I think it plays right into my DDlg kink. Not sure what it is though, but it floats my boat.
Could I pull off photos of myself wearing some long, brightly coloured socks, wearing nothing but my new Prince Albert piercing? I certainly don't think so even with a dose of self esteem directly into the brain.