Christina and John sat on the lounge watching the morning news at the start of a warm summer long weekend. They had nothing planned apart from a coffee in hand & some toast on the table.
An interesting news story came up about kinks in the bedroom. they looked at each other and a smirk rolled across Christina's face. John looked slightly puzzled but smiled back at his gorgeous wife.
They continued watching the news as they finished their toast & coffee.
Once they were finished, Christina stood up, lifted her short skirt & flashed her pantyless arse at John. She collected the cups and plate before whisking them away to the kitchen. John sat there stunned but happy as Christina's flash stirred something inside he hadn't felt in a while.
Christina came back from the kitchen and sat down again, although closer to John this time. She grabbed his hand & guided his fingers to her wet cunt. She guided his fingers up and down her pussy lips as her breathing became slightly more laboured.
The sex between Christina and John had been fairly mundane recently, and he was not expecting this at this time of day. He was enjoying the moment and waited to see where Christina's mind would go and what she wanted from him.
Christina leaned towards John & moaned in his ear. She said quietly "Eat me, now!"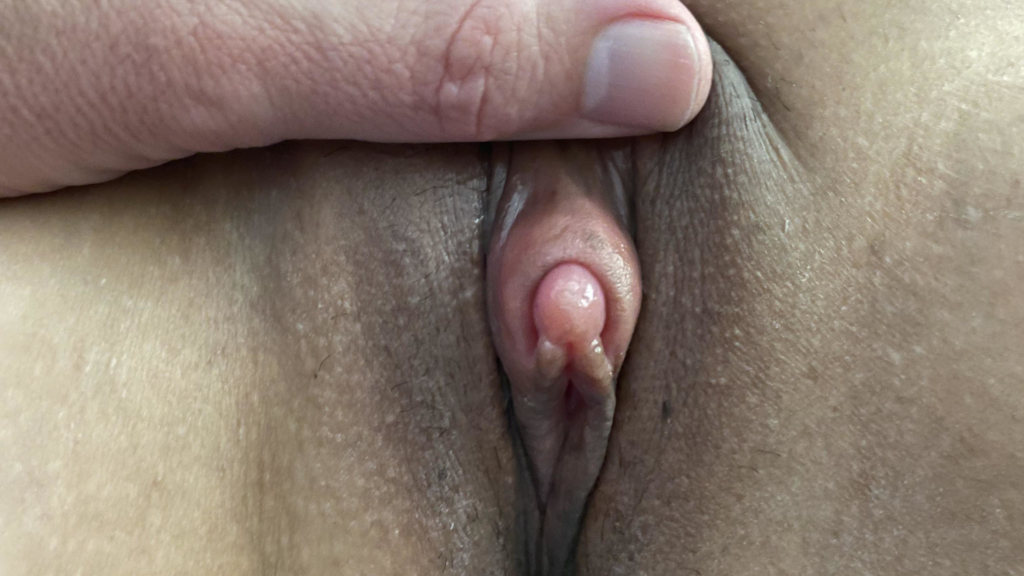 John immediately obeyed. He pushed the coffee table away from the lounge, he kneeled between Christina's legs, pulled her forward & dove right into her cunt.
John lapped at her cunt. He had been wanting this for a while but he was also afraid to ask her because of their recent mundane sex lives. The way she whispered in his ear stirred something he had never felt before.
John made short work of bringing Christina to the verge of an orgasm. His tongue knew how to tease her cunt getting her juices flowing.
Christina writhed on the lounge, pushing John's face hard against her as his tongue worked against her growing clit. She had missed John's tongue for the last few months, now she wondered why everyday hadn't been like this.
After what seemed like an eternity of writhing on the lounge, Christina finally came from John's tongue & lips feasting at her cunt. She pushed him away, panting, stood up and left John just sitting there, his face covered in her juices.
John sat there stunned. His wife had just used him to get herself off, but did nothing about his hard cock like she normally did. He was disappointed but knew something was different about this weekend.