I am not sure whether you picked up that there is a new person in my life at the moment. I will elaborate on this in the future. However, for now I am sharing a scenario that we may wish to eventually explore in the (hopefully) not too distant future.
CW: The following work of fiction may contain topics that some readers find sensitive. All persons mentioned are of legal age and able to give informed consent.
Daddy & Kitten check-in to a hotel room for the weekend. Once settled one of their rituals is Daddy running a hot bath for Kitten.
So Daddy heads to the bathroom to start running a hot bath. He heads back to his luggage & pulls out a bottle of bubble bath wash. It is Kitten's favourite scent. He adds the bathtub to the hot bath water as Kitten gets herself ready.
When the bath is close to full, he stops the water & checks the water temperature for Kitten. He heads back to check on Kitten. She stands there, wrapped in a towel, a lock of hair wrapped around her finger as she twists it looking shyly at Daddy.
As Daddy approaches slowly, she drops the towel to reveal she is ready for her bath. Daddy leads her to the bathtub & helps her climb in carefully. She looks sad that there are no bath toys, but Daddy has a surprise for her. He has a new toy tucked away in his luggage.
He heads back to the bedroom and grabs the toy from his bag. He hands it to Kitten when he gets back to the bathroom. She beams at him with joy and splashes joyfully.
Daddy sits on the floor next to the bathtub and listens to Kitten splashing and playing with her new toy. They talk as she plays, catching each other up on their most recent events.
Soon Kitten is ready to be washed. She points to the wash cloth on the vanity and asks for Daddy to wash her.
Daddy soaps up the wash cloth and starts rubbing it all over Kitten's back, making sure he touches every part of her back. He then moves the cloth round to her front and continues washing her body.
Daddy makes sure he washes all parts of her body, taking special care for all of Kitten's nooks and crannies (and especially her curves). Once she is completely washed, Daddy rinses and hangs up the wash cloth and stands to grab her towel.
Kitten pulls the plug then carefully stands up. Daddy wraps a towel around his Kitten, and helps her out of the bath. He leads her to the bedroom where he dries every part of her body carefully and methodically. He then helps her get dressed. Daddy holds her pyjamas out for her to get dressed into. Kitten gets dressed and is now ready to start her weekend getaway with Daddy.
They sit on the lounge and Daddy flicks on the TV and pulls up the movie listings. Kitten picks one of her favourite movies, Tangled, and then lays on the lounge with her head in Daddy's lap.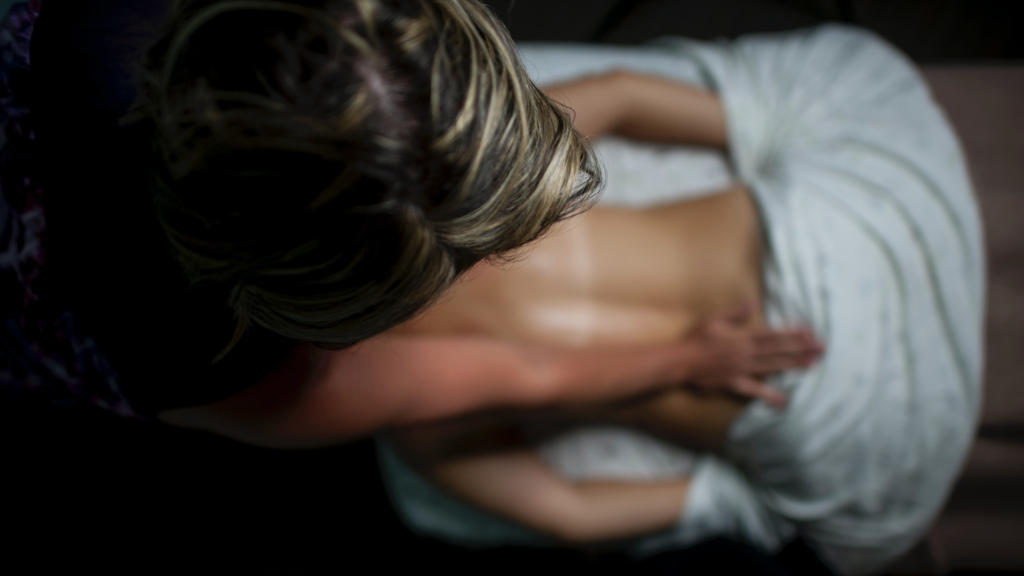 Daddy rests his hand on Kitten's tummy, his thumb moving back & forth over her curves. His other hand strokes her hair as she looks up at him lovingly with a wry smile.
Kitten rolls over to face Daddy & moves her head back. She rubs her hand over Daddy's crotch & can feel his cock slowly growing harder. Daddy continues to stroke her hair and rest his other hand on her hips.
Kitten slowly pulls down the fly on Daddy's jeans and slides her hand inside. She grabs his now hard cock and gives it a few strokes. Daddy moans but otherwise doesn't react.
Kitten keeps stroking as Daddy's moans become more frequent. She reaches inside his underwear and pulls his cock out of his pants. Her eyes are drawn to it and she kisses the tip.
Daddy finally looks down smiling at Kitten. She notices and takes his cock head inside her lips. She swirls her tongue around the tip making sure to focus on the underside of the head. Daddy's moans grow in volume and intensity.
Daddy tries to remain still, but he cannot as Kitten takes all of Daddy's cock inside her mouth. She gags a little, and pulls back. Daddy adjusts his body to make his cock more available, he also unbuckles his belt. Kitten pulls back & positions herself kneeling at Daddy's feet looking up at him lovingly.
Daddy stands up and lowers his jeans and underwear. Kitten helps push them to the side. As Daddy sits down again, Kitten takes his cock inside her mouth again, right to the back of her throat. She gags a little more, but eagerly continues.
They both moan as Kitten works her way up and down Daddy's rock hard cock. She fondles his balls while continuing to suck on the cock before her. Daddy moans as an orgasm slowly builds deep inside.
He rests his hand on the back of her head saying, "You're a very good lil kitten for Daddy. You're making Daddy very pleased." As Kitten heard this, she dropped into a headspace she only experiences with Daddy.
Kitten wants that sweet cum from Daddy. Kitten adores Daddy's sweet cum both on her, and in her. She is especially fond of tasting his cum.
Kitten continues working her magic on Daddy's cock, taking all of it in her mouth with a slight gag (which Daddy visibly enjoys), and then takes her time to tease his cock head. She continues doing this as Daddy's moans grow louder and longer. Daddy's orgasm continues to build.
Daddy begs Kitten to stop, but she is desperate to taste his cum. Daddy moans.
"I'm about to cum Kitten!"
She focuses her attention on Daddy's cock head as she knows that her attention always takes him over the edge.
Her tongue teases the underside of his cock. Her mouth open to catch his cum. Daddy groans loudly.
"I'm cumming!"
He watches as Kitten opens wide in anticipation of Daddy's cum. Two or three more strokes of Daddy's cock, and his cum erupts from his cock head into Kittens mouth. Each stroke causes another eruption of cum.
After 4 or 5 strokes, Kitten starts licking the thin strands of cum from Daddy's cock and her lips. She moans as she savours the warm sticky cum in her mouth before it slides down her throat as she swallows.
"Who's a good girl swallowing all of Daddy's cum tonight?"
"I am Daddy!"
"Yes you are my Lil Kitten Princess."
Daddy helps Kitten stand up before kissing her. Daddy tastes the cum on her lips, but he does not care, he is deeply in love with his Kitten. They embrace in each others presence savouring the moment of the start of their weekend together.
Daddy site down on the sofa and invites Kitten to join him. She lays down on the sofa again and places her head back on Daddy's lap. She looks up at him as he places his hands where the were earlier. The movies has been on the whole time, but neither cares, they just enjoyed a fantastic start to a much needed weekend away with each other.