I have written this piece of fiction based on the perspective of the Traveller or Second Mate of Gemma & Jake's six-month sailing adventure during 2021. I hope you enjoy.
For a number of weeks, I have been talking & messaging Gemma & Jake after discovering their sailing adventures on Twitter & admiring the many views of Gemma's gorgeous breasts. They are making their way up the coast towards my home town and will be passing through in a few days.
Being a fan of sailing for some time, but never game to pull the plug on buying a yacht for myself, I asked whether I could come aboard. My request includes an offer to be a deckhand and chef for a few days.
After another day or so of conversation, Gemma & Jake agree. I pack my bag ready for boarding, and gather a few supplies to bring with me on the trip.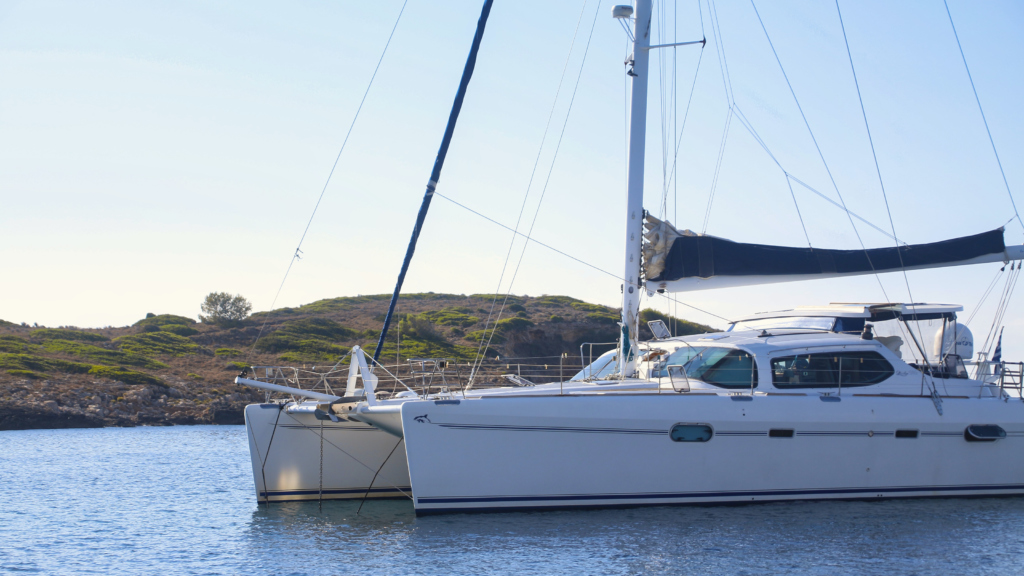 On the day of boarding, I eagerly awaited their arrival at the jetty. My heart raced as I waited, not knowing what to expect. Would they appreciate my company & cooking? Would I rub them the wrong way with my personality? Who knows, but we will only find out by meeting them in person.
I see a yacht approaching the jetty, could it be Gemma & Jake? I check my phone to see a message saying they are just a few minutes away & will be arriving shortly. It must be them, I tell myself.
A few minutes pass by and a yacht pulls up alongside the jetty. A body shape I recognise as Gemma is at the helm as Jake is tying some fenders to the port side to protect the yacht from the jetty.
I stand up from the bench I am sitting on, and offer to tie down one of the lines Jake throws to moor the yacht to the jetty. I need to make a good impression to start upon meeting Gemma & Jake.
Once moored, Gemma & Jake jumped onto the jetty & I introduce myself as William. I can not help but admire the tan's and bodies of both of them. Dirty thoughts cross my mind of how their bodies look without clothes, but introductions are warranted first.
After some introductions, Gemma & Jake climb aboard their yacht, and Jake assists with my bag & box of supplies they had requested I bring along.
I assist with casting off from the jetty before jumping aboard for an exciting adventure with Gemma & Jake.
The adventure starts with a few hours of afternoon sailing. I assist Jake as best I can on an unfamiliar yacht. I help adjusting the sails to the wind conditions, pouring the occasional drinks for everyone, and making sure everyone has the necessary food in their hands.
The conversation easily flows throughout the afternoon. Jake navigates us to one of the sheltered moorings along the coast. We moor for the afternoon & evening.
After readying the yacht for the weather conditions, I opt for a swim in the crystal blue waters. Gemma opts for some nude sunbathing on deck & Jake reads the book he is currently working through.
I hop back on the yacht and head towards the deck where Gemma & Jake are. I sit down next to Gemma and lean in to whisper in her ear, "I'm loving your gorgeous bodies in the sun. Do you mind if I nude up?"
Now I don't get nude in front of strangers (unless they consent of course). I only nude up for people on the internet, or my partner at the time. However today I wanted to give it a go on a yacht.
Gemma tells me it is fine, so I take off my board shorts and lay back under the sun. My mind wanders for a bit, wondering how Jake's cock looks like both hard & soft, and how Gemma's pussy looks & tastes.
These thoughts give me a slightly hard cock & I blurt out, "What are you two like in the bedroom? Do you guys go off?"
Gemma & Jake lift their heads quickly and look at me quizzically as if I said something awkward. Clearly I did, but clearly my small brain is doing all the thinking at the moment.
I apologise for my outburst.
Gemma's quizzical face turns into a wry smile & she looks at Jake. She whispers into his ear and soon reaches into his shorts while kissing him. It feels like something will soon be happening with the three of us.
After what feels like an eternity of Gemma & Jake kissing & touching each other, Jake removes his shorts and I get to witness his glorious cock first hand. Gemma has it standing to attention.
Jake motions for me to join them. I kneel at their feet just watching. I comment how gorgeous they both look under the afternoon sun. I also comment about Jake's cock, and ask if I can touch & suck on it.
Jake looks hesitant, but allows me to touch his cock. I caress it while Gemma distracts him. His hard cock leaks a little precum & I rub it over his cock head.
I lean further in, taking just his cock head into my mouth. His precum tastes wonderful. I take his cock a little deeper into my mouth. Jake doesn't push me away, so I continue working his cock with my hands & mouth. A few moans escape his lips as I pay special attention to the underside of his cock head.
I pull back, & turn my attention to Gemma. I spread her legs to reveal her mound and lips. I lean forward & take a deep breath, the sea air mixes with Gemma's scent. I drag my fingers along her slit & through the hair on her mound.
After spending some time teasing & twirling my fingers on her, I lean in closer to taste her. My tongue parts her lips & taste Gemma. She tastes as good as she smells. I lap my tongue on her pussy lips, getting her juices all over my face.
I reach up with one hand, my fingers find a breast and I squeeze gently. I am unsure how sensitive her nipples are. I pull back and watch Jake playing with Gemma's nipple. I take a mental note for next time.
Since this is my first time with Gemma & Jake, I am not sure what will happen next. I kneel watching them under the glow of the sun.
Gemma & Jake stop kissing. Gemma kneels & has me lie back on the deck. She gets between my legs and takes my cock in her mouth. Jake lays nearby stroking his cock keeping himself hard while watching as Gemma expertly sucks my cock.
This continues for a few minutes. I can feel a deep urge rising within the group.
Gemma stops sucking my cock, and positions herself above my waist. She squats down, grabs my cock, & rubs my cock along her pussy lips.
She positions my cock & squats deeper onto my cock. She gasps at the feeling of my cock entering her pussy. Jake smiles as he watches on.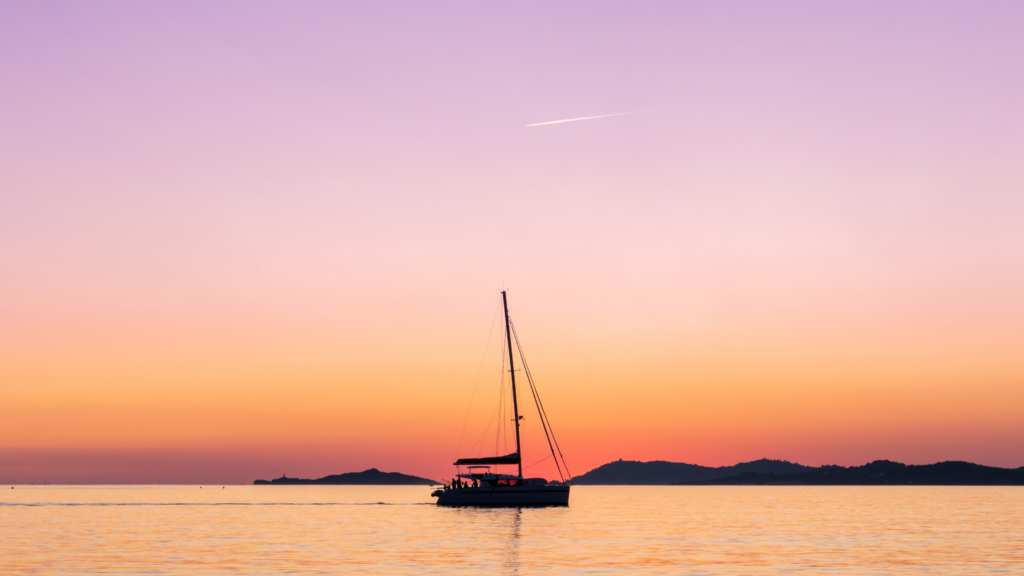 I look at Jake making sure he is comfortable with the current situation. He continues stroking his cock with a smile on his face.
I motion for him to bring his cock towards my face. I want to feel both of them inside & on me.
I ask him to position himself so I can continue sucking his hard cock. He feels awkward about it, but agrees to let me continue.
The three of us enjoy ourselves on the deck, Gemma riding my cock, as I am sucking Jake's hard cock. I feel as though this could last for hours.
Gemma leans forward and pulls Jake's cock from my mouth and starts sucking it herself. I am enjoying this moment of being with two lovely bodies, fucking on a yacht. I offer to let Gemma use Jake's cock, but she says that she is enjoying my cock right now.
Jake allows Gemma to continue riding my cock. I take Jake's cock back and get Jake close to an orgasm. I can feel him twitching. I ask Gemma where we should have Jake cum. She tells me to have him cum on my chest. I continue working Jake's cock until he cums on my chest. I drain every last drop of cum from his cock on my chest.
Jake sits back, relaxed and empty as he watches Gemma continue riding my cock.
Gemma rides my cock harder & faster, I feel her vagina squeezing against my cock. Her orgasm is building. I reach up and grab Gemma's breasts. I lightly pinch her nipples as Jake was doing earlier.
Gemma moans as she continues to ride my cock. Her body tenses & she squeezes my cock. One last nipple pinch and Gemma's orgasm releases. Her moans racing across the calm water. She bobs a few more times on my cock before collapsing on the deck beside me.
The three of us lay on the deck basking in the setting sunlight. Each of us content with how the afternoon unfolded.
Gemma looks at me asking whether I want an orgasm. I politely decline saying, "My orgasm comes from seeing you guys enjoying yourselves. I'm sure there will be more sexual exploring over the next few days."
With the sun slowly descending, my stomach growls. I stand up & offer to start dinner preparations. However Jake's sticky cum is still on my chest, and what better way than a quick swim to rinse off.
I dive off the yacht for a quick dip, Gemma & Jake follow behind me. I splash them playfully before climbing aboard, drying myself & putting on a shirt & board shorts readying myself before I start preparing dinner.
Gemma & Jake follow me shortly after offering me a drink to celebrate our first night aboard the yacht.