What I am about to write in this post is difficult to share. I am frustrated by a recent chain of events that happened in my list this week. I want to move on from these events and put this experience behind me. However I have a desire to write and share these thoughts.
Last wee, I spotted a post published by a transmasculine non-binary person. They are located in the same metropolitan region as I am, and they were looking for a Daddy Dom to explore a potential dynamic with.
I reached out to them to see if we could have a chat, to see if there was some common ground, and to see what might happen. The conversation flowed easily, and we realised that we could offer what we were each looking for.
I have not had many interactions with a transmasculine non-binary person before. I did my best to be respectful. I feel like I may have slipped up once or twice, I apologised and they assured me that I was doing well, and that I had the right intentions with our interactions.
During our talk, the topic of past dynamics and relationships came up. Obviously I shared my experiences of these dynamics. One particular experience I shared was about being ghosted.
As a result of some of my past interactions, I believe that it is better to be open and honest about your feelings with the other person than outright ghost them if you don't want to continue. They said something very similar, and said they something along the lines of "I believe I would be respectful if things do not work out [between us], but obviously hope it would not come to that".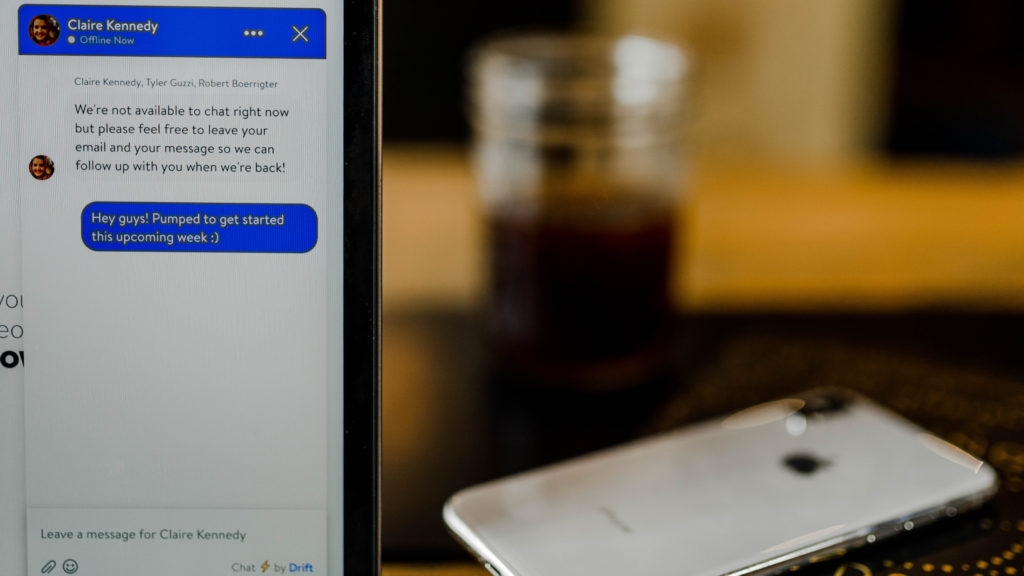 We continued chatting, even started to arrange to catch-up in person during the break. Clearly we were both excited to be meeting a potential play partner and that became the topic of conversation for a while.
The conversation flowed well over a few days, we still talked about the upcoming catch-up. And then the following events occurred.
Late one evening, we were chatting as normal for us, we were both tired and it was getting late. We said our good nights to each other. I planned to stay up for a bit longer. As I was sitting there doing whatever I was doing, the conversation disappeared from the app we were using. I thought it was strange for a conversation to disappear. My initial thoughts were that there was a bug in the app, and I restarted the phone/app but the conversation was gone.
Given it was late I didn't was to press the issue, and thought it could be resolved the following morning.
I remained awake and continued with my evening. However as I climbed into bed, I received a message from them using the orginal platform where we met. It said the following:
I can understand things being new and challenging your thoughts, but I also know that we discussed "exit strategies" for lack of a better term, and being respectful of each others feelings if things weren't working for us.
That was not the message I was expecting at all. I thought maybe the topic of things moving too fast could come up, then we could stop & evaluate the situation, and have an adult conversation and talk about what was not working. I was hoping that there would be at least show some respect to the other person rather than just ghosting them leaving them in the dark with a vague message that was a complete 180-degree turn from where the conversation left just 2 hours earlier.
I have my suspicions as to why I was ghosted (they developed feelings they weren't expecting to develop). I understand that non-monogamy may not be for everyone, and I can respect that.
I would have been happy to step back and let them evaluate whether they wanted to pursue the dynamic further or not. Being ghosted without an explanation just sucks, especially when things felt like they were going really well just a few hours earlier.
While I don't need an explanation, it would be nice to receive an explanation of why would want to end things.
It is disappointing that something that felt natural and going well, and had promise for both parties, ended the way it did.
Logically I am somewhat relieved that it happened before we met in person, or at the time of the planned catch-up. However I am disappointed that it happened at all, especially we we had discussed this exact type of situation earlier on. It happened, what's done is done, I have to move on, but it is sad that it happened.
All I can say is that for those people looking to explore non-monogamy, please be open and honest with all people involved. Do not ghost! The only reason I can see where ghosting is valid is when there is a threat to your safety.